Liquor dispenser with extra large tap. With this exclusive construction it becomes easy to pour even thick liqueurs and spirits.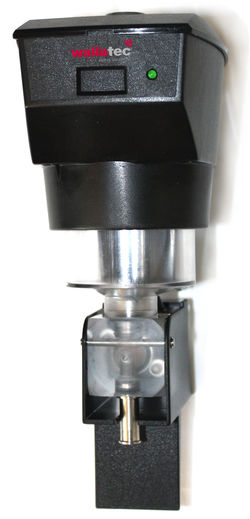 Benefits:
Reusable bottle caps
Overflow barrier through back pressure valve
Possibility of one price group per tap
No release without authorization through lock valve
Volume control: no fixed portion sizes - they can be adjusted individually
High flow rate through the 7mm tap
Also suitable for thick liqueurs and spirits
Features:
Impact-proof synthetic casing
No movable parts that could stick together
Built-in storage container (visual display)
Technical facts: input 24V, output volt-free
Also available with an assembled trim, socket and lock mechanism
Only to be used in combination with a dispensing system!